"The ball I threw        while playing in the park
              Has not yet           reached the ground"
  Dylan Thomas, from 'Should Lanterns Shine'
Jeff Towns opened DYLANS BOOKSTORE in Swansea's run down but colourful High Street back in 1970, but it was when he moved to the City's quaint and wonderfully named
SALUBRIOUS PASSAGE in the late 70's that the bookshop began to achieve world–wide fame. Over the ensuing forty-odd years Jeff has hunted, pursued, discovered, bought [and sold] the books, letters, manuscripts, ephemera and iconography concerned with the charismatic Welsh poet Dylan Thomas, who died tragically young, aged just 39, in New York city in 1953.
In the course of this quest he has met, and can count as friends, many of Dylan Thomas's contemporaries, along with most all of the leading academics, critics and biographers who have engaged with and written on Dylan Thomas. He has handled the archives of some of Dylan's closest friends –Vernon Watkins, Mervyn Levy, Wynford Vaughan Thomas, Daniel Jones and Charlie Fisher – all recognised as key members of Dylan's Swansea Kardohmah Gang.
Jeff has helped many clients build their own fine private Dylan Thomas collections. Early on he built a substantial collection for Kyoto University in Japan and in 1995 he provided, in its entirety and in its original form, the acclaimed and now permanent 'Word & Image' Exhibition in Swansea's Dylan Thomas Centre.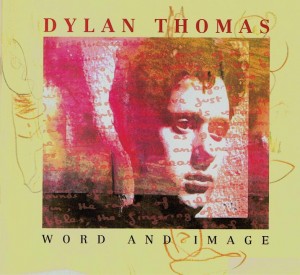 The exhibition still attracts thousands of annual visitors.  But perhaps what makes Jeff most proud is that his own extensive personal collection –squirreled away from the very best of the plethora of materials he has handled over the last 40 years- is now safely housed at The National Library of Wales in Aberystwyth.
Apart from the buying and selling of books Jeff has also worked with tv and radio documentary makers and film makers [BBC4, Arena, Jagged Films, BBC Wales] as both a contributor and a consultant.He has also  performed picture researcher duties and archive assistance on many of the recent Dylan Thomas books and biographies.
In 1993 Jeff edited and published, to warm critical acclaim, a previously unknown Thomas poem  – Letter to Loren [ Salubrious Press 1993] and he has written and compiled four Dylan Thomas walking trail booklets  for Swansea Council and edited and contributed to many other Dylan Thomas Centre productions and publications. Jeff is a long time member of The Welsh Academy
He is at present writing a book on Dylan Thomas's favourite Pubs for the Welsh publishers Y Lolfa
For the past 10-15 years Jeff has also worked part time as a consultant for Swansea City Council in the development and delivery and the day to day demands of the Dylan Thomas Centre. Jeff had a second hand book shop in the Dylan Thomas Centre, from the day it opened but, after 17 years trading there (and selling books to customers as diverse as Allen Ginsberg, Ralph Steadman, Prince Charles  & Richard E Grant) he  was last year given his notice by the council and took the news as an opportunity to downscale the book business and set up the Dylan Thomas Guy consultancy business.
Jeff is currently working on several radio and television projects with S4c, BBC, Sky Arts, Telesgop & Tinopolis.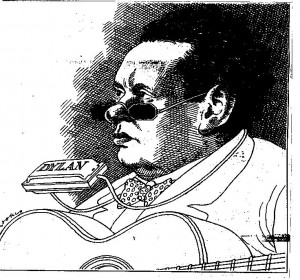 Over the last year Jeff  has been touring with a show called  'The Two Dylans'  in which he and a group of fellow Dylan Thomas & Bob Dylan authors, anoraks, enthusiasts & academics discuss the impact Dylan Thomas had on Bob Dylan and the Beat generation in the 1950's and early 1960's in New York city and beyond.
Dylan Thomas was a force of nature. Jeff likes to try and keep that force alive :-
"the force that through the green fuse drives the flower. Drives my green age; that blasts the roots of trees. Is my destroyer"
Dylan Thomas, from ' The force that through the green fuse'